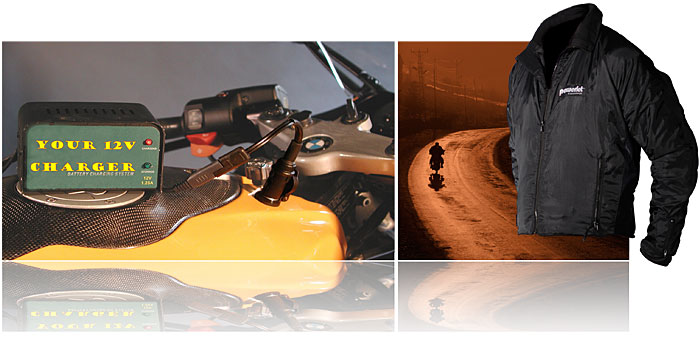 Solve
CANbus
problems.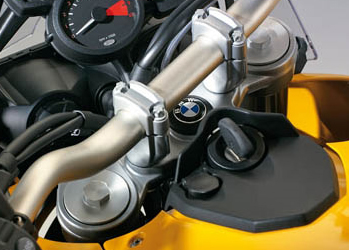 The CANbus Problem
Outlets powered by the CANbus system turn on and off with the motorcycle ignition, which does not allow the use of a standard battery charger. CANbus-driven outlets automatically shut off when the current exceeds 5 amps; prohibiting the use of most heated clothing, which can draw up to 15 amps.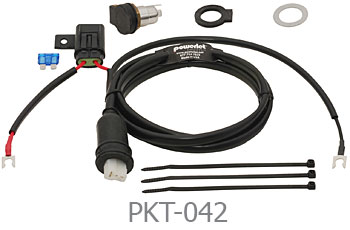 The Powerlet Solution
Powerlet provides a heavy duty replacement wiring harness allowing the use of a standard battery charger and heated clothing. The replacement harness will not affect or damage the CANbus system.
Two BMW factory sockets have been used on the 5 amp CANbus system.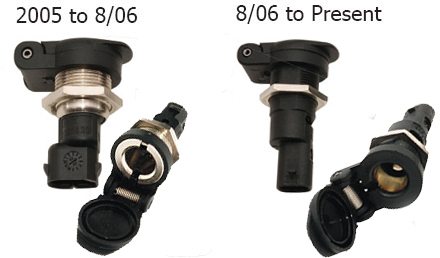 A tale of two sockets.
On vehicles built before August of 2006 the harness will plug directly onto the stock socket. These early metal (silver) sockets can be identified by opening the lid. These metal sockets are capable of 15 amps so they do not need to be replaced. For later models both the wiring harness and socket are replaced since the newer plastic socket has light-weight 5 amp terminals.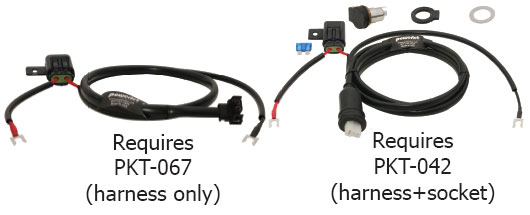 With one outlet, iCAN do it all.
All Powerlet harnesses are UV stable and gas/oil resistant. They use 14 AWG 105C wiring with 15 amp fuses. To verify the specific iCAN product (PKT-042 or PKT-067) and the correct length for your BMW, click on Shop By Vehicle.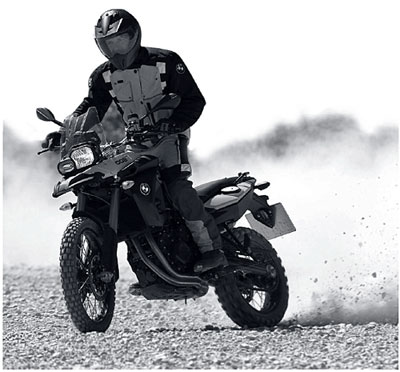 Some bikes need iCAN.
Some bikes don't.
Models like the K1200GT, K1200R, K1200S, R1200GS, R1200RT, R1200ST, F800S, F800ST, F800GS are CANbus equiped. These bikes benifit from installing a Powerlet iCAN harness.
The following are examples of models that are not CANbus equipped so they do not require a replacement harness: R1200CL, R1150RT, K1200LT, F650GS (single cyl), F650CS, F650 X Country, X Challenge & X Moto.