Why Suffer Through the Cold?
Whether sitting out in the bleachers at your favorite sporting event or waiting for a buck to stroll into sight from your tree stand, extended periods of outdoor exposure can be uncomfortable. The cold weather makes long waits or metal seats hard to suffer through.
The answer is heated clothing.
These portable sources of heat keep your body warm so you can sit by the ice fishing hole or take in an outdoor concert. Read on for more information and products that will help you tough our the winter chill.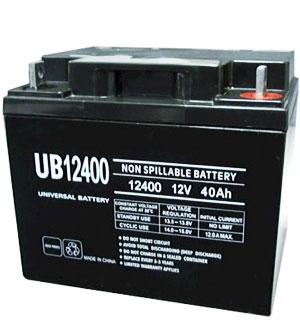 Using AGM Batteries
AGM stands for Absorbed Glass Mat, often referred to as Gel Cell. These batteries, theoretically, improve discharge and recharge efficiency. AGM batteries are deep-cycle, lead acid batteries different from standard cranking batteries. Cranking batteries provide better instant energy while deep-cycle batteries provide longer sustained power. AGM are also no-spill batteries, can be mounted anywhere and transported without special handling. This design makes them perfect for long, stationary heating needs.
Batteries come in all different sizes. Many have "group" sizes, which is based upon the physical size and terminal placement.
Common Battery Size Codes (ratings are approximate)
| | | |
| --- | --- | --- |
| U-1 | 34-40 Amp hours | 12 volts |
| Group 24 | 70-85 Amp hours | 12 volts |
| Group 27 | 85-105 Amp hours | 12 volts |
| Group 31 | 95-125 Amp hours | 12 volts |
Typical AGM Battery Dimensions with Associated AH Ratings
| Capacity | Physical Size | Weight | Runtime |
| --- | --- | --- | --- |
| 35 AH @ 20 AH rate | 8" x 5" x 7" (U-1) | 24 lbs | Vest = 6 Hours @ Full PowerGroup 24 |
| 50 AH @ 20 AH rate | 8" x 7" x 7" | 31 lbs | Vest = 10 Hours @ Full PowerGroup 27 |
| 90 AH @ 20 AH rate | 12" x 7" x 9" (G 27) | 60 lbs | Vest = 18 Hours @ Full PowerGroup 31 |
The formula to discover the number of hours you can get out of your battery is:
Amp Hours (AH) rating / Load in Amps = # Hours
Heated Vest Example
A heated vest uses 5 amps of power. Connect the vest to a 50 Amp Hour-rated battery and the result is:
50 AH ÷ 5 Amps = 10 Hours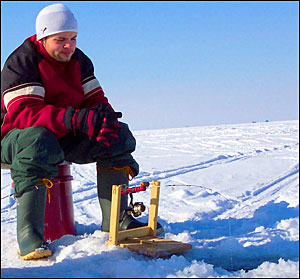 Considering Peukert's Law
Take 10% off the AH rating for powering heated clothing
For powering heated clothing, take about 10% off of the amp-hour rating due to the Peukert Effect. The Peukert Effect is due to the internal resistance of the battery. With a higher internal resistance, the battery heats up internally while delivering current to the heated clothing. The faster a battery is discharged, the LOWER the AH capacity. Some manufacturers rate their batteries at the 100 hour rate - which makes them look a lot better than they really are.
Heated Jacket Liners

Powerlet's Premium Heated Liners are manufactured with ProForm panels, a premium collar, unique sleeves, full heat coverage, and zippered cable openings. ProForm panels stretch for maximum heat transfer, simple sizing and freedom of movement.

ProForm Heated Vest

Powerlet's ProForm(tm) vests pack down to a very small size to fit on the bike when not in use. This vest powers heated gloves with our unique hidden integrated glove cords. Fully compatible with all BMW CANBus outlets.

Heated Gloves

Carbon-fiber knuckles, premium leather, a curved form-fit, finger-top heat coverage, and Velcro straps for maximum heat transfer make these gloves the perfect choice for discriminating sport-touring riders. Simple true glove sizing.

Coming Soon: Socks

Bringing warmth to the tips of your toes, one of the first places to feel the winter chill. This item isn't here yet, but it is coming. Keep an eye out for the newest products from our line of heated gear.